The New Zealand Hudson Essex Terraplane Club was formed in the late 1960's as a country-wide self help group aiming to preserve and restore vehicles originally manufactured by the Hudson Motor Company. Club focus has been extended to include Nash and Rambler vehicles.
The 2023 AGM is scheduled to be in Taupo on the weekend Friday 27th to Sunday 29th October. Details will be published in the club's Triangle magazine in the months leading up to the date.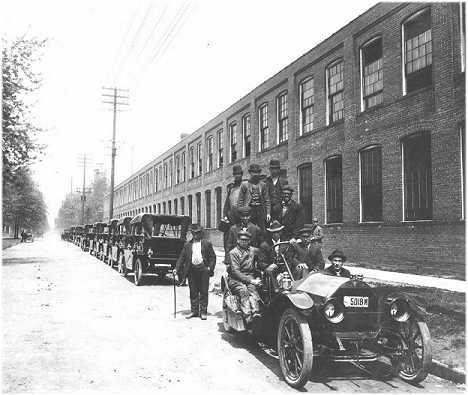 The factory at the corner of Mack and Beaufait where Hudson began manufacture in 1909.
The company moved to a new factory at Jefferson and Conner around 1913.